Environment´s information
The Machado´s route of Alvargónzalez, in where is Cidones, was born in Soria, where the traveller can be delighted in its gastronomy as well as in the Romanesque, Gothic, poetic routes, walks next to the Douro, parks and Mount of Valonsadero. If you decide to follow the Route of Alvargonzález you will get into through the region of Pine Forest with its reservoir of Cuerda del Pozo, mycology, wonderful landscapes, among the Black Lagoon and charm villas as Vinuesa highlight. As well as, we recommend to visit the Sculptural Museum of Pedrajas and the rocky sculpture of the square of the church in Ocenilla.
Cidones
It is 12 km far away of Soria, it is in front of the Mountain Chain of Cabrejas with its Peak Frentes and behind the reservoir of the Cuerda del Poz. It is the Machado´s Route of Alvargonzález which ends in the Black Lagoon (Vinuesa). Its parish of Saint Miguel is mainly gothic. Next to the road there are some Indian big houses. In the cave of the Peak Frentes born a spring which usually is dry in summer and it lets to be examined carefully. There is also a fountain in the urban core built by Indian people. In the term of Cidones the oak and big extensions of pines predominate. In these lands are fields with very varied aromatic flowers which are for the consumption: tea, thyme, chamomile, elderberry and mauve. Its typical dish is the bread-roll and as drink, the "zurracapote".
Tours

* Natural Park of the Canyon River Lobos.
* Black Lagoon.
* La Fuentona.
* Many alone beaches among rocks in the Swamp Cuerda del Pozo.
* Mount Valonsadero.
* Numancia.
* Cid´s walk.
* Machado´s landscape.
Activities
Golf 5 kms, ski in Urbión, renting of snow snowmobiles, quads, 4x4, horses, hang gliding, balloon and glider, water sports, mountain climbing in the Picos de Urbion, Fishing, cycling, etc…
WHERE TO GO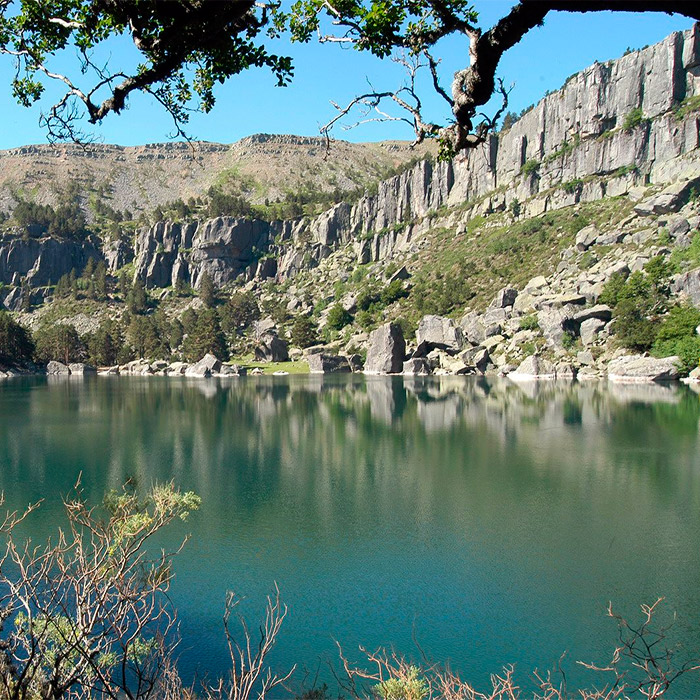 Laguna Negra
El paraje forma parte del Parque Natural Sierra la Laguna Negra y Circos Glaciares del Urbióln, cantado por Antonio Machado. Foco de leyendas y en un entorno idílico de hayas, pinos albares y roquedos...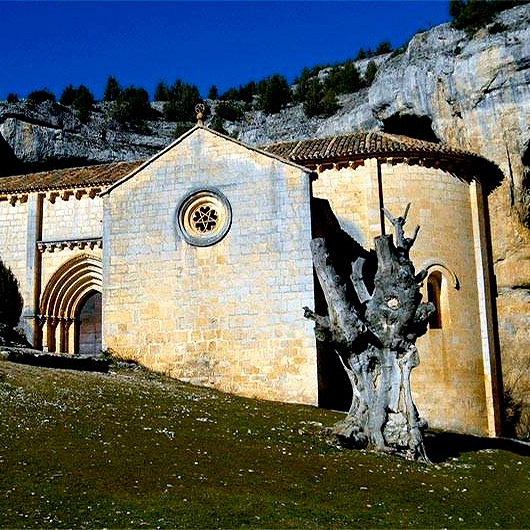 Cañón del Río Lobos
Eje del Parque Natural del río Lobos donde los buitres leonados son los reyes del aire. La Casa del Parque, en Ucero, y en enclave de la ermita templaria de San Bartolo y la Cueva Grande son carismáti...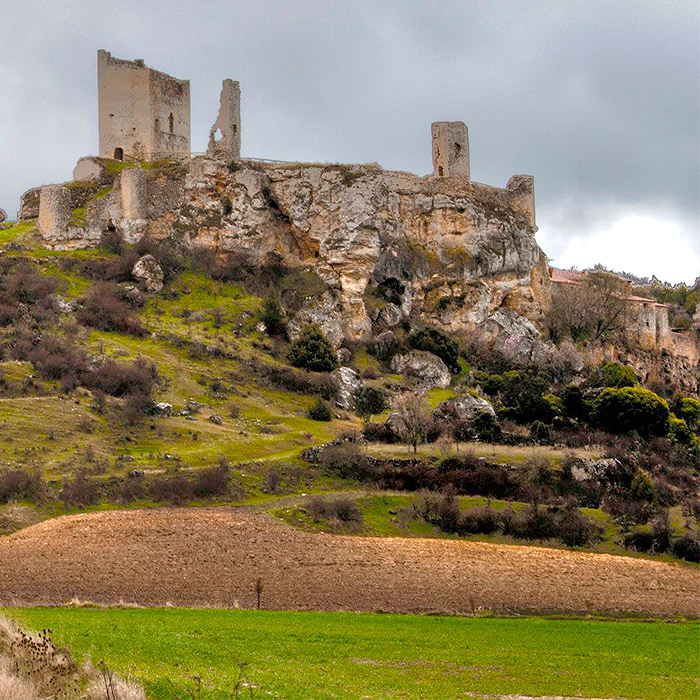 Calatañazor
Conjunto Histórico Artístico. Pueblo con sabor medieval por sus callejas empedradas, casas típicas, torre del castillo y recinto amurallado. Así que ha sido escenario en varias películas, sobresaliend...
UPCOMING EVENTS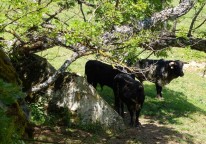 Sanjuanes sorianos
En Soria, del 28 de junio al 3 de julio
Fiestas principales de la ciudad que comienzan con el Pregón, siguen con Jueves la Casa, Viernes de Toros, Sábado Agés, Domingo de Calderas y concluyen con el Lunes de Bailas, o mejor dicho, en la mad...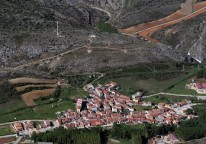 Fiestas Virgen de Brezales
En Espejón, del 23 al 27 de junio
Los vecinos de Espejón viven a partir del jueves sus fiestas grandes del año, en honor de la Virgen de Brezales. Son las primeras camisetas de peña que salen a la calle, las primeras verbenas y la pri...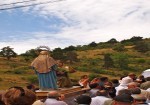 Fiestas de Montenegro de Cameros
En Montenegro de Cameros, 2 de julio
Sus fiestas las celebran el 2 de Julio en honor a San Roque que es su patrón y se la decican a Santa Isabel, con procesiones a lo largo del pueblo, mostrandole sus trajes regionales de origen serrano....